We like to proclaim what we believe!
by Amalia Vagts
Executive Director
Beginning three years ago, we implemented two new ways of saying thank you to those who support our mission through financial gifts – Friends Circles and our annual report.
Friends Circles
We launched our new Friends Circles, putting our own mark on it with words that seemed most fitting – Faithful, Fabulous, Extraordinary – and sometimes using them all at once. This was a new way for us to invite our supporters to be public witnesses about their investment in rostered ministry by LGBTQ+ people. And it's been great fun for me ever since as supporters tell me they like being faithful, fabulous, and extraordinary!
A glimpse at ELM's Friend Circles –
Extraordinary Friends – those giving $10+ monthly
Faithful Friends – those giving $300 – 599 each year
Fabulous Friends – those giving $600 – 999 each year
Faithful & Fabulous Friends – those giving $1,000 – 2,499 each year
Extraordinarily Faithful and Fabulous Friends – those giving $2,500+ each year
Annual Report
Second, we began publishing an annual report. This year's annual report is on its way in the mail to supporters and is now posted on our website where you can check it out.
Through our annual report, we update you, our supporters, and others about our work and finances in the preceding year – giving thanks to our wonderful friends who made it possible. We want to share how we are funded, how we are using your support, and help you see the work that you are making possible through your gift of $10, $100, or $10,000.
In 2016, 513 individuals, families, congregations and foundations sat at their kitchen table or computer and made a gift to Extraordinary Lutheran Ministries. It's humbling and inspiring to receive your gifts throughout the year. And it is joyful and awakening to experience the results of our collective work.
Our work is about public witness and boldly proclaiming. We believe the public witness of LGBTQ+ ministers transforms the church and enriches the world – we see it happening every day. Here's an excerpt from a letter one Proclaim member received this year following his internship:
You also, as a gay man coming into ministry, gave flesh to my belief, already long-held, that GLBTQ+ people should have the opportunity to be ordained and be in congregations and pulpits in the ELCA, and elsewhere.
You make this extraordinary work possible. Thank you!
I invite those who have not given yet this year, or haven't given before, to join other friends who support LGBTQ+ ministry and its leaders. You can make your gift on-line here or mail your gift to: ELM; PO Box 14317; Chicago, IL; 60614-8503.
---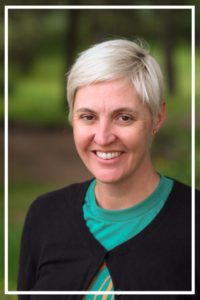 Amalia Vagts would like to devote this week's blog biographical sketch to saying "Happy Birthday!" to her father, Jerry Vagts, and her mother-in-law, Shirley Vaughan Lester who were both born on the same day, same year some time ago! Dad and Shirley, I hope you are reading this. Just like the annual report, your cards are in the mail…