by Rev. Jen Rude, ELM program director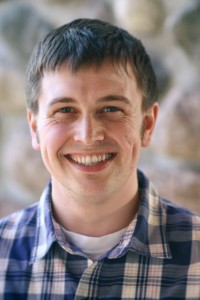 Last week the Proclaim Seminarian Team hosted a Proclaim Seminarian Meet Up – a chance to get to know each other a bit and share some experiences.  Some have been members of Proclaim throughout seminary and are graduating in a few months. Others joined Proclaim a week ago and start seminary in the fall. We gathered via computers and phones from the west coast, east coast, midwest, and southeast.
I wish you could have been on that call.
After praying together and offering brief introductions, including sharing about a unique talent or skill (it is a pretty talented bunch!), we spent the majority of our time together storytelling. People were involved in cool things like starting a Gay-Straight Alliance and booking theologians and speakers on campus. There were also difficult things they faced like not always being able to be fully themselves and being "the only one."  People shared stories about candidacy – the hard moments, the surprising moments, and the awkward or hilarious moments. We finished the conversation by sharing how our ministry calls and LGBTQ identities have influenced and shaped each other.
I left our conversation thinking to myself: I can't wait for one of these people to be my pastor.  It is good news for our whole church that these faithful and fabulous people have followed God's call to ministry and that ELM is here to support them.
I realized again what impact supporters to ELM have on these future leaders of our church. You are helping ELM create resources for these seminarians and candidates. You are creating better pastors. Your support also helps congregations so that more are ready to say: I can't wait for YOU to be my pastor!
by Jen Rude.  One of Jen's unique skills is doing handstands and cartwheels. She was a gymnast as a kid and these two skills are the remnants of that life. And they make great party tricks.